Frankie J concert recap!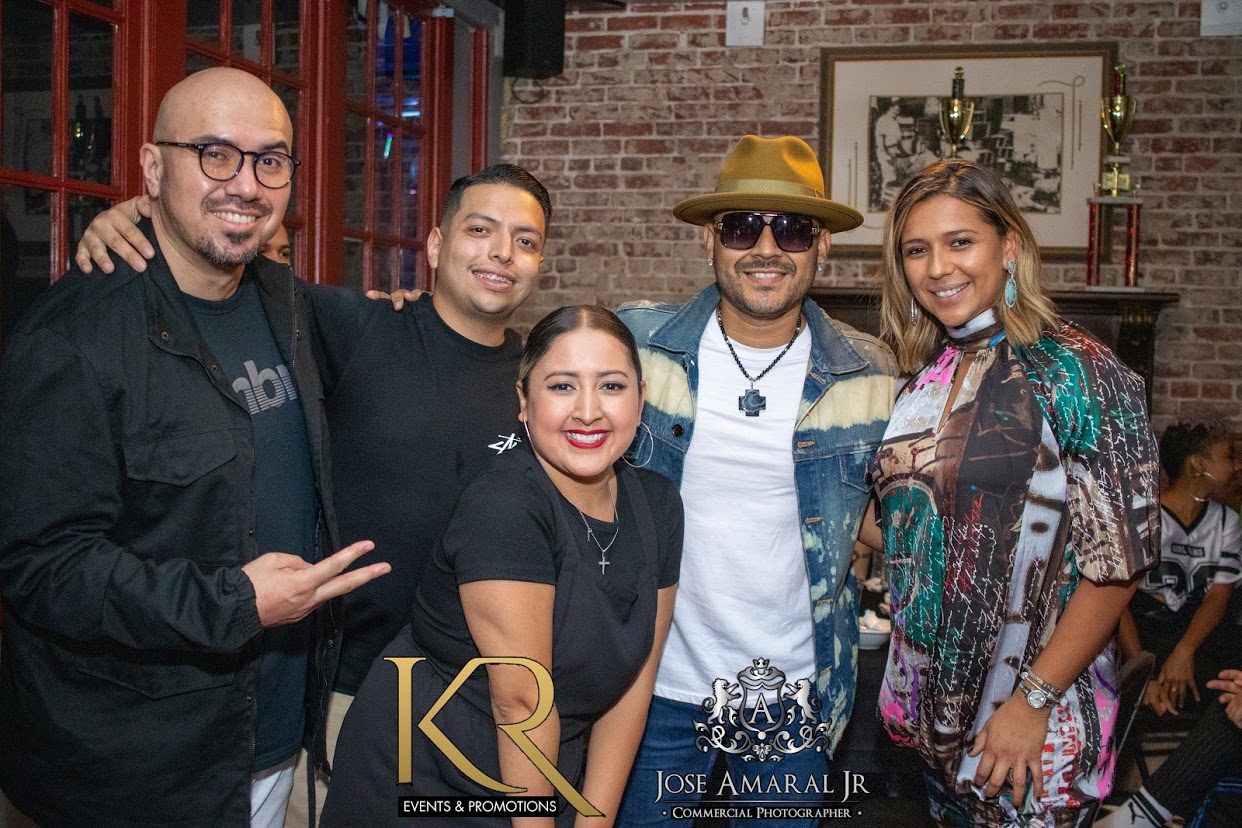 Over the weekend, I got to host the Frankie J concert along with great hardworking people… As a co-host I had the beautiful and talented Yoli, "Weekday night host at Mega LA". She has an extraordinary energy make sure you support her.
A nice cozy event with talented artist on the rise such: Christian Nava, Alex Rosales, Abrina, JP Castillo and Frankie J. I'm sharing some of their links do you can listen to their music and support new artist.
I got to meet and chat with 3 dj's that love music, have good energy and have passion for what they do. Dj Javi a very charismatic person and able to read the crowd easily you can tell the years of experience you can listen to him on Dash Radio. Dj Irony, he might seen shy at first but when I first met him was in 2014 or 2015 he was on vacation in NY and made a quick visit to the Mega NY studios when I used to work for Mega… I could tell back then that his very humble and eager to learn, I can tell he will go far fro 2 reason that follow him 1- Dj Irony is not afraid to ask questions and 2- He listens and follows.
I had a nice conversation with Dj Lenny G, quickly we were able to connect for the years in the industry we talked and compared the clubs in NY to LA amazing how latinos are latinos anywhere, I might have to invite him for a quick podcast episode… You can hear him on Mega mornings along with my friend Smoochy Mega LA 6-10AM.
I have to talk about Kristy who is a girl making moves and doing new things, scary new things like being a promoter, very challenging but I know she can go very far… So watch out, there's new talent everywhere make sure you fallow and support all these amazing people.
ESPAÑOL
Durante el fin de semana, tuve la oportunidad de animar el concierto de Frankie J junto con grandes personas trabajadoras ... De co-presentadora tuve a la bella y talentosa Yoli, " quien anima las noches en tu radio en Mega LA". Ella tiene una energía extraordinaria, asegúrate de apoyarla.
Un agradable y acogedor evento con artistas talentosos en ascenso como: Christian Nave, Alex Rosales, Abrina, JP Castillo y Frankie J. Estoy compartiendo algunos de sus enlaces. ¿Puedes escuchar su música y apoyar a un nuevo artista?
Tuve la oportunidad de conocer y hablar con 3 DJ que adoran la música, tienen buena energía y pasión por lo que hacen. Dj Javi, una persona muy carismática y capaz de leer a la multitud fácilmente, puedes contar que tiene muchos años de experiencia y puedes escucharlo en Dash Radio. Dj Irony, al principio podría parecer tímido, pero cuando lo conocí fue en 2014 o 2015, estaba de vacaciones en Nueva York e hizo una visita rápida a los estudios de Mega NY cuando solía trabajar para Mega ... En ese entonces, podía decir que es muy humilde y ansioso por aprender, puedo decir que irá lejos por 2 razones que lo acompañan 1- Dj Irony no tiene miedo de hacer preguntas y 2- Escucha y sigue.
Tuve una buena conversación con Dj Lenny G, rápidamente pudimos conectar debido a los años en la industria hablamos y comparamos los clubes en Nueva York con Los Ángeles, increíble cómo los latinos son latinos en cualquier lugar, lo podría tener que invitarlo a un episodio de podcast … Puedes escucharlo en las mañanas Mega junto con mi amigo Smoochy Mega LA 6-10AM.
Tengo que hablar sobre Kristy, quien es una chica que esta haciendo movimientos, cosas nuevas y aterradoras como ser una promotora, muy desafiante, pero sé que puede llegar muy lejos ... Así que ten cuidado, hay nuevos talentos en todas partes, asegúrate de seguir y apoyar Todas estas personas increíbles.